I Kno I Havent Blogged In A Minute. I Been Busy Enjoyin My Spring Break. But So Much Has Been Happening Since I Been On. Like This March Madness Tournament. Been Amazing. Mostly Top Seeds Winning. But Villanova Looked Good And Ofcourse My North Carolina Tar Heels Look Good. My Tar Heels Are Going To Win It.
But While I Been Home I Did Couple Of Partyin Mostly Chillin Wit My Manz. Last Night Icons Was On Point.
Heres A Pic From Last Night: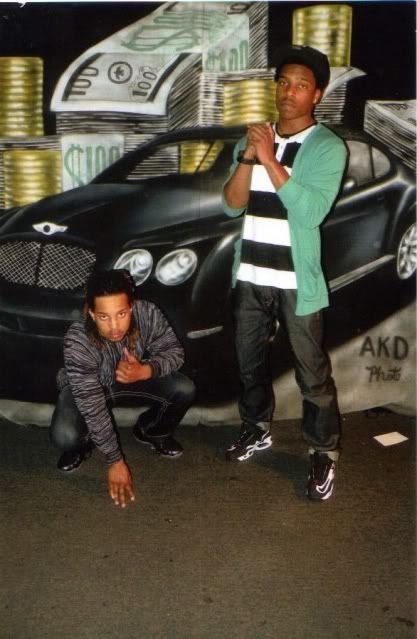 And Last But Not Least New Impressions Rock. If You Dont Have Their New CD.
Here You Go:
New Impressionz New CD 3-6-09 @ Kemmi Institute
http://www.megaupload.com/?d=CIF9V9B7
Track 1. She Got
Track 2. Whistle While You Work
Track 3. Single Ladies
Track 4. Every Girl
Track 5. Ass Bouncin Like
Track 6. Rocking That Thang
Track 7. Put It On Ya (Snippet)
Track 8. Im Losing It aka Pick It Up (Unstoppable)
Track 9. Dem Jeans (Pop Your Pussy)
Track 10. BirdWalk
Track 11. New Sexual Chocolate
Track 12. 08 Get The Rockin
Track 13. Booty ( Donk)
Track 14. Put It On Yah